Below, dear reader, please find bonus content for Suzanne's book: ELEMENTS: A Collection of Speculative Fiction.
This series of posts provides stories-behind-the-stories for each tale in ELEMENTS.
Sitting in the 11th slot in the Table of Contents is: Destiny Lives in the Tattoo's Needle
---
Of all the stories I've written to date, I think that I'm most proud of the title, Destiny Lives in the Tattoo's Needle, the first of my short stories to be a finalist for an Aurora Award.
I believe that most writers struggle to pen great story titles. Back when I used to do formal critiques for Critters, I used to say that titles were my nemesis.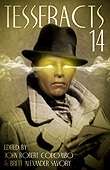 Like the cover for a book, the title draws the reader in. It should also foreshadow the plot. Coming up with words that meet all of these requirements is hard.
One of the techniques I've grown to appreciate for generating a title is choosing a phrase from the story, which is how I chose this one.
Destiny is my first steampunk story. It begins with:
I dropped from the airship like a rock, praying for my chute to open.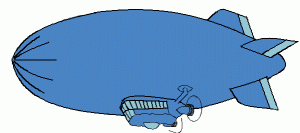 Because, hey, if you're going to wave the steampunk flag, you might as well use an airship. And what better way to introduce an airship than with an explosive crash to the ground!
Although this particular story doesn't include any corsets or goggles, the sequels might. Which begs the question, "Where are these sequels that you speak of?"
They aren't written. No yet.
Many of Destiny's readers have asked me to write more fiction about these characters and their world. And on more than one butt-in-chair occasion, I've considered writing more about them.
Maybe even a novel.
Encouragement for such adventures is greatly appreciated. 😉
Fun Fact
In my post Storm Child – Putting a Fresh Face on a Timeless Myth I mentioned the writers' group that formed after the workshop I attended at DragonCon 2000.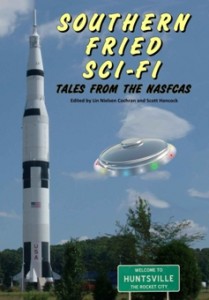 One of the members of the DC2K Writers' Workshop, my good friend Louise Herring-Jones challenged me to use the word "sage grass" in a story.
I asked her, "What's sage grass?"
She answered, "It's a horrible, bitter weed. Even goats won't eat it."
Not only does sage grass appear in Destiny, but I also used her line about goats refusing to eat the stuff.
Thanks, Louise Herring-Jones!
---

ELEMENTS: A Collection of Speculative Fiction is available in Canada and the USA from EDGE Science Fiction and Fantasy Publishing.