Below, dear reader, please find bonus content for Suzanne's book: ELEMENTS: A Collection of Speculative Fiction.
This series of posts provides stories-behind-the-stories for each tale in ELEMENTS.
Sitting in the 9th slot in the Table of Contents is the second of the Couch Teleportation Universe stories: "Waste Management"
---
I mentioned in my last post on the story behind Everyone Needs a Couch that many people wanted to hear the other side of Tanker's sad story. So the couch makes a second appearance with Lorna Watkowski, Tanker's ex-girlfriend, in Waste Management.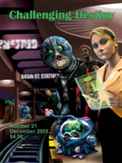 Since I'd had such a quick and amazing success with Couch, I wrote the follow-up story with Oceans of the Mind as the ideal magazine to buy the story.
Oceans didn't work out, but that's okay.
I had another funny story written, and I wasn't going to allow a rejection to slow me down!
Many writers return to the universes they've created. I loved the planet Forbi, especially the scum-lords who own all the real estate–carnivores native to Forbi known as the Braklez. They're a hoot to write, and I had the chance to introduce several more Braklez characters in Waste Management, including the first female, Alawas.
My second favourite species, the Drips return in Waste Management. They're squishy, multi-tentacled creatures whose skin turns various shades depending on their mood. They secrete ooze from their "many orifices" allowing me the opportunity to insert "Drip ooze" jokes. Who doesn't love to chuckle over Drip ooze? 🙂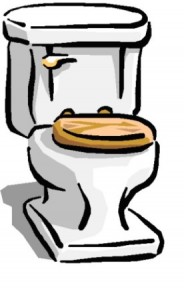 The protagonist, Lorna, is an engineer hired to improve the toilet designs on a space station. And we all know, from a fairly early age, that toilet jokes never go out of fashion. If you don't believe me, try reading one of Dave Pilkey's Captain Underpants books.
I don't want to spoil the plot in Waste Management, but make sure you're not eating chicken noodle soup while reading this tale. I wouldn't want to be responsible for causing you to shoot a noodle out your nose! Believe me, it can happen. That's why the phrase, "Is that a noodle?" makes my kids laugh every time.
Fun Fact
Back when I was submitting Waste Management to magazine markets, I was also shopping around The Wind and the Sky.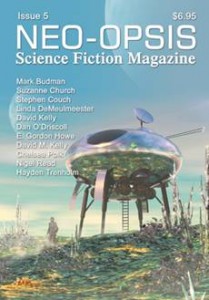 Originally, I submitted Waste Management to Neo-Opsis and The Wind and the Sky to Challenging Destiny.
Both stories were rejected by their respective markets. Total sad-face, right?
But then, for the next round of submissions, I pulled a switcheroonie, sending The Wind and the Sky to Neo-Opsis and Waste Management to Challenging Destiny.
And both markets BOUGHT the respective stories.
The lesson to be learned here: sometimes a switcheroonie is a writers' best friend.
---

ELEMENTS: A Collection of Speculative Fiction is available in Canada and the USA from EDGE Science Fiction and Fantasy Publishing.